Towards the Quest for Excellence in Technical Education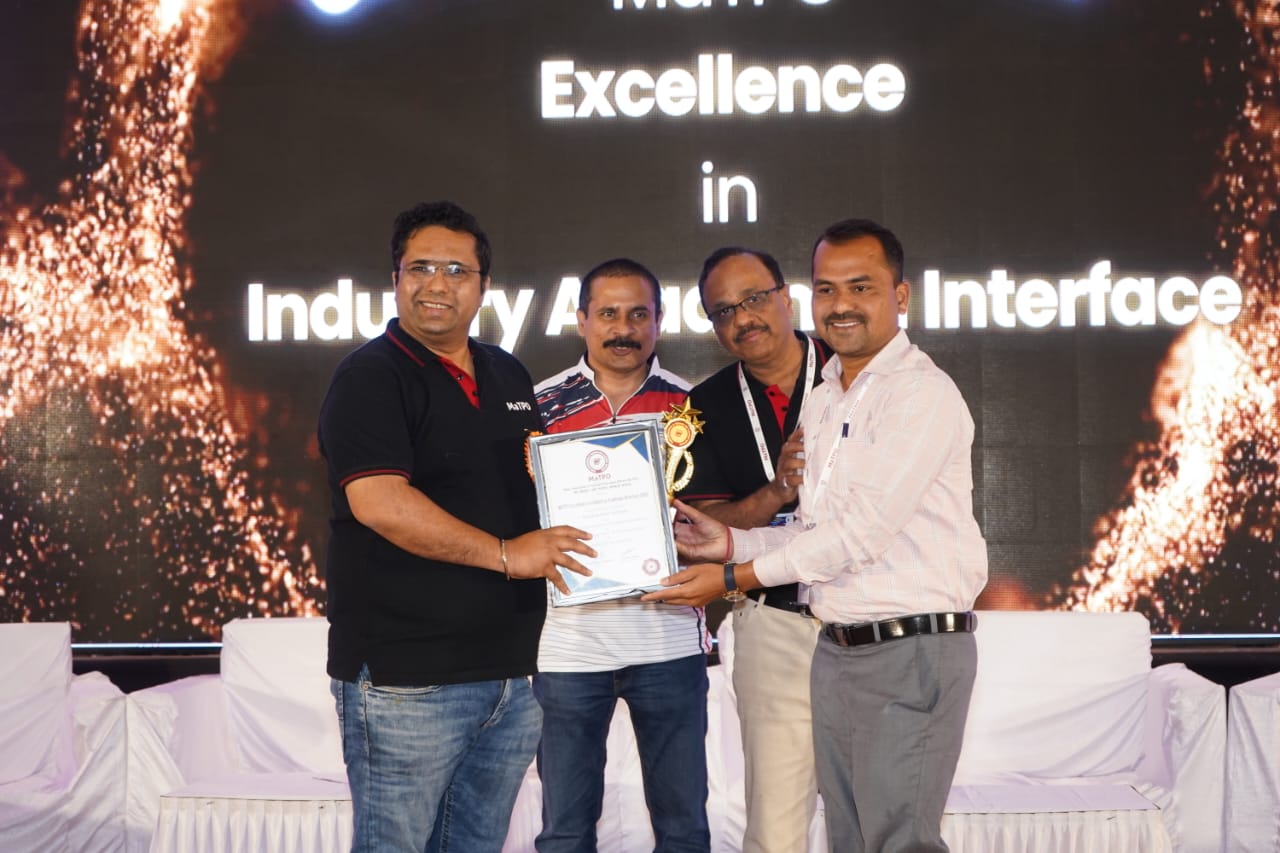 Approved by AICTE New Delhi,Recognized by DTE,Mumbai Affiliated to MSBTE, Maharashtra.
'Very Good' Grade to all branch by MSBTE
Best Practices Award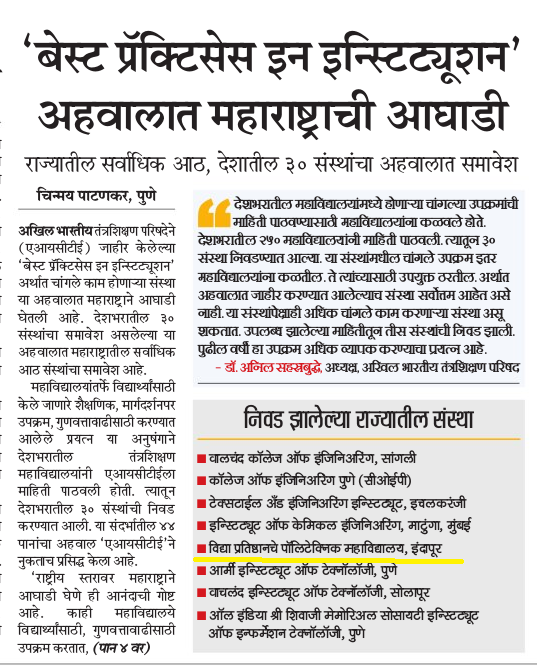 About VPP Vidya Pratishthan's Polytechnic College is one of the institution equipped with modern amenities and facilities in Vidyanagari Campus, establishment in 2008. It is located in Vidyanagari Indapur with good facility of road transport. The college is running with excellent academic result under the guidance of an experienced teaching staff in a successful way.
-: To nurture students to become competent engineers to face the challenges of today's dynamic world.
-: To provide class education to the kith and kin of the farmers, labourers and villagers.
-: To groom students to become cultured, civilized and well-mannered engineers to serve the society.
-: To impart quality technical education for the advancement of rural masses.